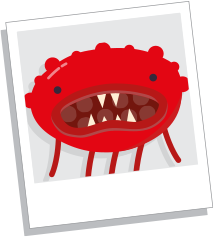 Malaria
a.k.a Mal
A deadly disease which can infect travellers through a single mosquito bite. It causes fever, headache, chills, muscle pain and vomiting. People travelling to Africa, Asia and South America are at risk.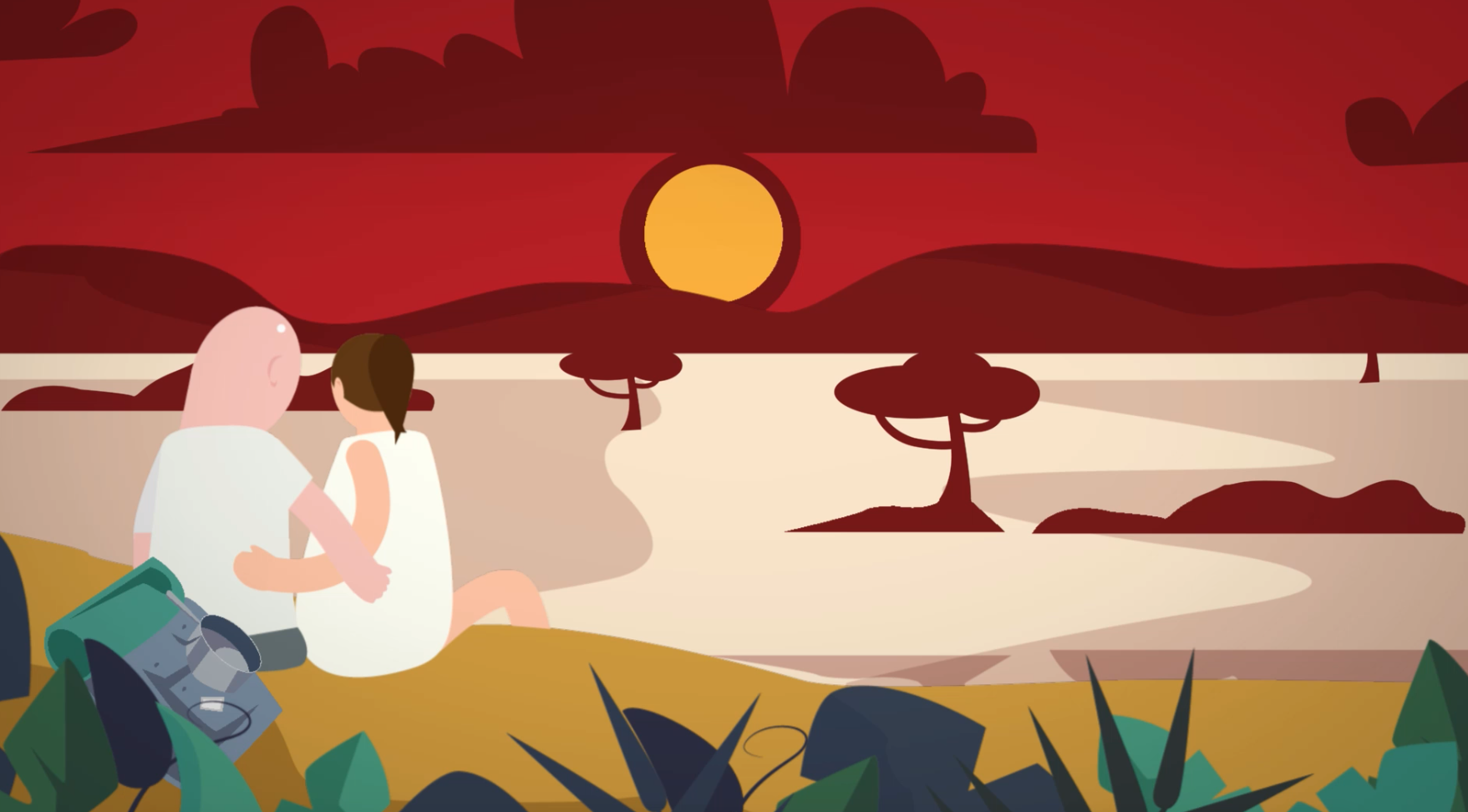 Key Fact
More than three billion people – nearly half the world's population – are at risk of malaria.1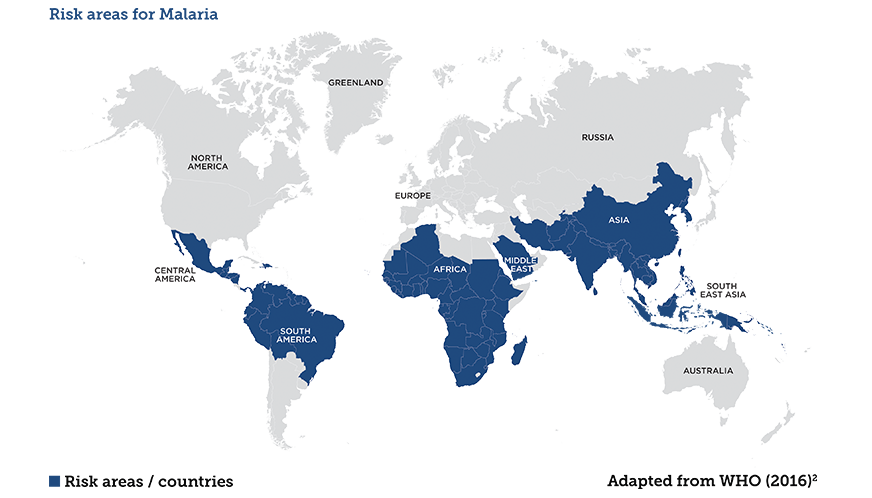 How do people catch the disease?
When they're bitten by infected mosquitoes which carry the malaria parasite.1
Which countries are affected?
Most countries in Central and South America, Africa, the Middle East and Asia (see map).2
What are the symptoms?
Fever, headache, chills and vomiting.1
How serious is the disease?
Prompt treatment means that most people recover completely. But malaria is a severe and potentially fatal disease, so quick diagnosis and treatment are vital. Severe cases can lead to anaemia, seizures, mental confusion, kidney failure, lung failure and coma.3
Can I reduce the chances of catching the disease?
You can take the following precautions to help reduce your risk of infection:
Visit your nearest convenient pharmacy or specialist travel health clinic for a risk assessment before your trip
Take steps to avoid mosquito bites when mosquitoes are most active (dusk till dawn)4
Use a recommended insect repellent containing either 20% Picaridin (e.g Moskito Guard®), DEET or PMD5
Wear appropriate clothing (e.g long-sleeved clothes and long trousers)4
Use physical barriers, such as bed nets and window screens4
References:

1. World Health Organization. Factsheet. Malaria. April 2017. Available online: http://www.who.int/mediacentre/factsheets/fs094/en/ (Last accessed September 2017)
2. World Health Organization. World Malaria Report 2016. December 2016. Available online http://www.who.int/malaria/publications/world-malaria-report-2016/report/en/ (Last accessed September 2017).
3. Centers for Disease Control and Prevention. Yellow Book 2018. Chapter 3 Infectious Diseases Related to Travel. Malaria. June 2017. Available online: https://wwwnc.cdc.gov/travel/yellowbook/2018/infectious-diseases-related-to-travel/malaria (Last accessed September 2017)
4. Centers for Disease Control and Prevention. Yellow Book 2018. Chapter 2 The Pre-Travel Consultation. Counseling & Advice for Travelers. Protection against Mosquitoes, Ticks, & Other Arthropods. May 2017. Available online: https://wwwnc.cdc.gov/travel/yellowbook/2018/the-pre-travel-consultation/protection-against-mosquitoes-ticks-other-arthropods (Last accessed September 2017)
5. Public Health England. Mosquito bite avoidance for travellers. August 2017. Available online: https://www.gov.uk/government/publications/mosquito-bite-avoidance-for-travellers (Last accessed September 2017)
UK/TRA/0817/0171f September 2017