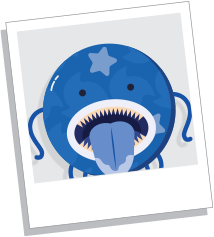 Polio
a.k.a Polly
This untreatable virus gives some people flu-like symptoms and nausea and in less than 1% of cases it can paralyse you.
Key Fact
The world-wide vaccination campaign has led to a 99% reduction in polio cases.1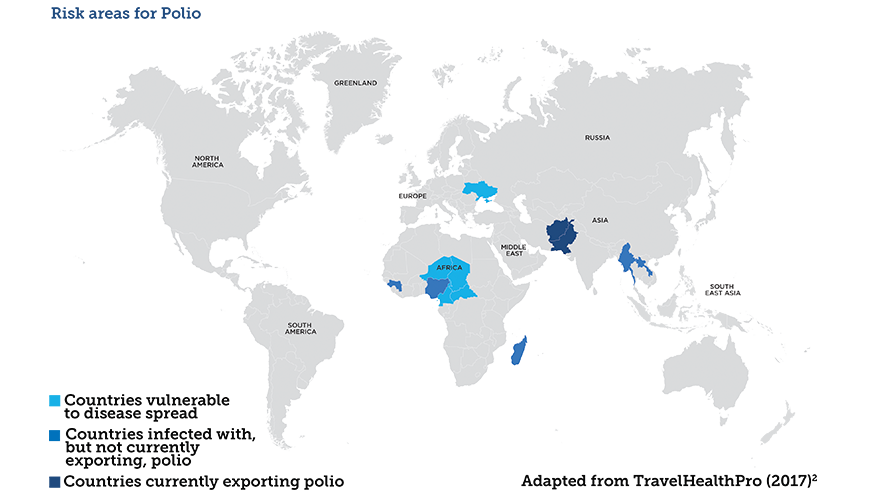 How do people catch the disease?
The polio virus spreads from person to person.1
You can get it by eating food or drinking water contaminated by faeces of someone who has the virus, or from coughs and sneezes.
Which countries are affected?
Most countries are now free of polio (see map). The risk of polio is greatest in Afghanistan and Pakistan. Certain other countries are also affected.2
What are the symptoms?
Fever, fatigue, headache, vomiting, stiffness of the neck and pain in the limbs.1
How serious is the disease?
Polio can be fatal. Severe polio causes paralysis of the legs and arms, and sometimes of the muscles used to breathe.1
Can I reduce the chances of catching the disease?
You can take the following precautions to help reduce your risk of infection:
Visit your nearest convenient pharmacy or specialist travel health clinic for a risk assessment before your trip
References:

1. World Health Organization. Factsheet. Poliomyelitis. April 2017. Available online: http://www.who.int/mediacentre/factsheets/fs114/en/
(Last accessed September 2017)
2. Travel Health Pro. Polio: Public Health Emergency of International Concern Update. May 2017. Available online: http://travelhealthpro.org. uk/news/214/polio-public-health-emergency-of-international-concernupdate (Last accessed September 2017)
UK/TRA/0817/0171q September 2017